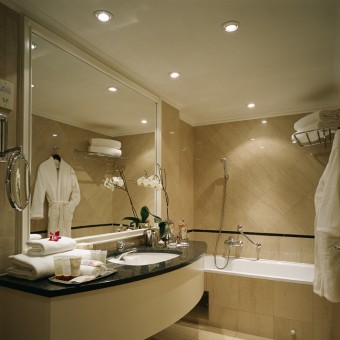 Air Quality Solutions offers indoor air quality testing and consulting services specialized for the hospitality industry.  We help give hotels, restaurants, and bars a competitive edge by helping to create a safe and healthy environment for both clients and staff.
It is well known that the air quality within a hotel can have a great impact on the overall experience of its guests.  Indoor air quality can directly influence the personal comfort of the hotel patron and plays a very important role in guest satisfaction levels.  Specifically, it has been documented that hotel customers with chemical or mold sensitivities are more likely to have an uncomfortable experience in an environment with poor indoor air quality. This can potentially result in increased costs and  revenue losses from a variety of sources;  increased staff absenteeism rates, declining staff efficiency levels, lost wages, a decline in sales and the loss of repeat customers.
This principle also holds true for other venues within the hospitality industry.  Restaurants, bars and casinos with poor indoor air quality can also experience the same heightened costs and lost revenues from poor indoor air quality. The daily use of cleaning chemicals, a heavy reliance on large HVAC systems and the renovating of older building structures can all have a great influence on the indoor air quality within a facility.  Air Quality Solutions can help.  We offer our hospitality industry customers professional solutions and regular air quality monitoring services to ensure they are maximizing potential and minimizing the potentially costly effects of poor indoor air quality.
PROTECT YOUR CUSTOMERS