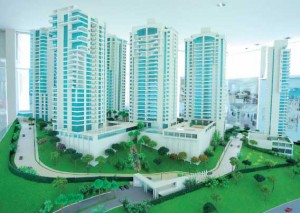 Air Quality Solutions is proud to work with our property management and condominium corporation clients in an effort to resolve any issues and complaints arising from poor indoor air quality.
Our certified indoor air quality consultants understand the unique needs of the property management and condominium corporation industry and work with you to minimize liability issues and future complaints.
We understand how occupant density, the heavy reliance on large HVAC systems and the differing air comfort levels of residents can impact the ability to maintain optimal indoor air quality levels within your environment.
Indoor air quality assessments performed by Air Quality Solutions can halp lead to understanding the source of the contaminants impacting your environment and can also aid in creating a strategy for removing the unwanted elements from the air.
ARE YOUR BUILDINGS SICK?