Three Things To Look For When Choosing a Home Inspector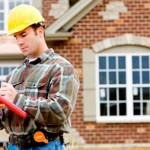 Real Estate Agents offer so much more than just searching tirelessly for the perfect home to meet their client's needs.  Buyers and Sellers often need some assistance with information on how to identify mold and air quality problems and referrals from how to check your indoor air quality, to cleaning services, movers, contractors and probably most importantly home inspectors.  While you will want to trust your Real Estate Agent to do the best they can to suit your needs.  Here are three things to look for when choosing a home inspector.
Certification and Training – It is always recommended that you choose a home inspector that has the proper accreditation and training. Qualified home inspectors should be members of a professional association, be fully trained and certified and carry a proper levels of Errors and Omissions and have General Liability Insurance.  Look for someone too, that is constantly updating themselves with changing building practices.
Communication – In addition to the careful and thorough inspection with you, the home inspector should always provide a detailed analysis of the property inspected. This is a valuable reference tool for the client in that it contains all areas inspected and any issues that the inspector may have noticed. It should be clearly written in order to act as a go to guide for clients on every aspect of their home.   Even better than the norm, some home inspectors also provide a Home Repair Manual, including cost guides and checklists for seasonal clean air tips.
Thoroughness – A home inspection should run at least 2 1/2 hours on average. The inspector should guide you through the mechanics of your home, pointing out any areas for concern and providing recommendations on up and coming maintenance tips. Once completed the client should have a solid understanding of their home and all the perils involved with it, including the HVAC, plumbing, electrical structural integrity and landscaping.
While you never known what could be lurking behind the walls of a new home.  A quality home inspection is a great way to providing peace of mind. Remembering these three things to look for when choosing a home inspector will give you an upper hand in contracting a top notch home inspector for your inspection needs.
(Visited 42 times, 1 visits today)